ATTENTION CHRISTIAN BUSINESS OWNERS AND ENTREPRENEURS
"Discover How To Grow Your Christian Business Ethically While Creating More Freedom To Do What Matters Most!"
It's time to stop following the crowd and create the business God called you to build!
FINALLY GROW YOUR BUSINESS QUICKER AND EASIER WHILE BEING SURROUNDED BY OTHER MISSION-DRIVEN BUSINESS OWNERS AND ENTREPRENEURS!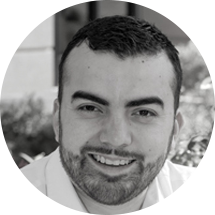 From The Desk Of Alex Navas
-Founder of the Christian Business Academy


Can I be honest with you?
Being a Christian business owner is HARD. There's the day-to-day grind of running your business while having the tremendous responsibility of shining God's light through the work you do since people are watching how you and I conduct ourselves.
It's sad that people are looking for us to fail so they can discredit the God in us. Yes, it's tough to deal with but it's the reality that you and I deal with daily.
Not to mention, you may be involved in ministry while having a spouse and kids to dedicate your time and effort to.
But here's the thing…
While it can be extremely difficult, it's important work we're called to do. In fact, not everyone is made for this. BUT YOU WERE MADE FOR THIS!
GOD DIDN'T CALL YOU TO THE MARKETPLACE TO ON DAY BE IN MINISTRY
HE GAVE YOU YOUR BUSINESS AS A MEANS TO FULFILL YOUR MINISTRY
This is a critical moment for Christian business owners and professionals like you and I.
Matthew 9:37 says "…The harvest is plentiful but the workers are few". The truth is, there are tons of people out there in your marketplace waiting to see someone do business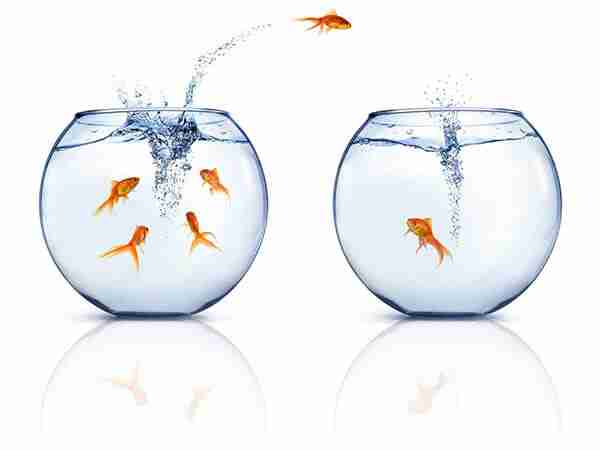 differently. They desire to have someone represent their best interests through the products and services you provide and have been disillusioned by others for way too long.
There's a huge trust gap, confidence is down and people are scared of being led down the wrong path.
But here you are on this page ready to proclaim you are the trusted advisor they want and need and you're willing to do business with integrity and high standards and demonstrating that honestly and trust still exists!
…it's about people like you and I boldly leaving the conventional ways of doing business that requires sacrificing your time, faith, family and finances and choosing to create a more fulfilling, profitable and purposeful business through God's Word and using it to impact the lives of our families, customers and the world at large so we leave a lasting legacy of contribution for God's glory!
WHAT KIND OF BUSINESS WILL YOU CHOOSE TO BUILD?
If you're interested in having your business just for the money, please stop reading now. This isn't for you. If you want to work tons of hours, always being super busy and not having time to spend investing in your family, friendships or even serving others, it's best you find something else to do than continue reading this because this membership invitation is NOT for you…
But if you're a family-centered, kingdom-minded entrepreneur or business professional who wants to transform your business into one that is more profitable, purposeful and enhances your passion.. and you're not afraid of success since you're willing to give back… then this invitation could be the perfect fit for someone like you!
Whether you're just getting started or already have a flourishing and successful business, there's nothing better than surrounding yourself with other Christian business owners and entrepreneurs who, like you, are using their business for personal freedom while impacting the lives of others in a huge way.
In fact, there's absolutely no reason to go at it alone when there are so many others ready and willing to support you in your business.
GOD REVEALED A GREAT NEED FOR PEOPLE LIKE YOU AND I TO CONNECT, CONGREGATE AND GROW HIS KINGDOM
If you don't already know me, my name is Alex Navas and I truly love business. In fact my first business was as a 13 year old installing car stereos for friends. I've had 4 businesses in the last 15 years and I can't imagine myself not being in business.
Even though I'm fascinated with business and entrepreneurship, that's not what I'm here to talk about right now.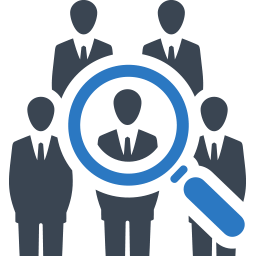 You see, in 2002 when I was running a successful mortgage company here in Chicago, I was invited by a friend to go to a men's retreat and it was a weekend that forever changed my life. While I was born and raised in the church, it was that weekend in January of 2002 that I gave my life to Christ and my eyes were finally opened.
I went back to business on Monday, only it wasn't business as usual. For the first time I realized that my partner at the time wasn't operating ethically and I had a huge decision to make. Either I would be comfortable with the success I achieved and the money I was making or give it all up while having a 1 year old and a wife counting on me so I can glorify God through the business.
It was very difficult considering I was still financially immature and spent everything I made.
Then I did it.
I made the one decision that makes all the difference in life and business.
I chose to give up everything, sell my half of the business for $1 and by faith, walk away from a lucrative business.
I wanted to run my business God's way even with the little I knew about God at the time.
The unfortunate thing is I didn't have anyone to confide in who understood the life of a Christian business owner like me. While I had spiritual guidance in my life, there wasn't anyone who looked at business the way I did; as a calling.
Fast forward a year and I was sitting at our pastor's table having dinner when I asked…
"IS THERE A MINISTRY FOR PEOPLE LIKE ME; A GROUP OF BUSINESS OWNERS WHO WANT TO BE SUCCESSFUL IN BUSINESS TO FULFILL THE BIGGER PURPOSE GOD HAS FOR US?"
The answer wasn't what I wanted to hear. Looking back now, it was something I needed to hear in order for God to begin working his purpose in me. That day God showed me a need, not only for myself, but for others who desire to align themselves with like minded entrepreneurs who want to shine the light of Christ on the world through their businesses.
I wanted to be part of something big and felt that I was all alone trying to figure out how to run my business to support my family, serve clients at a high level, but most importantly, I wanted my business to honor God and serve His people!
WHY MANY CHRISTIAN BUSINESSES FAIL
What I've come to realize over the last 15 years of business is that we just can't do this on our own. Sure we can go pretty far, but as Christians in business, we are limiting ourselves if we try running our business without the guidance of God (first and foremost) and without being connected to others in the body.
You may be the arm and I may be the leg but we still need a lot more parts to be whole!
If you run a business and intend to make it grow so you can be financially rewarded while increasing your capacity to serve others,  you owe it to yourself to align with other  Christ-centered business owners looking to create a wildly profitable business so they can impact people's lives in a much bigger way.
But that's just part of what you need to succeed in your business.
Aligning yourself with other Christian businesses is only one part of the equation.
THE GREAT CHRISTIAN BUSINESS DILEMMA
Aside from not having support from likeminded faith-focused entrepreneurs, the other big dilemma that many Christian business owners experience is the lack of proper business training and education on how to create and grow a successful business without compromising your integrity and character.
You see, you may have all the great people you need around you but it still comes down to doing what works in business on a consistent basis or there is no business.
Once you have a business you must focus on relationship building, sales and marketing to effectively get more clients and customers. Once you have customers you have to know how to serve them at a high level so they see the light shining through you throughout the process.
Not only are these critical but you also have to know about accounting, management, leadership and much, much more.
So where do you turn?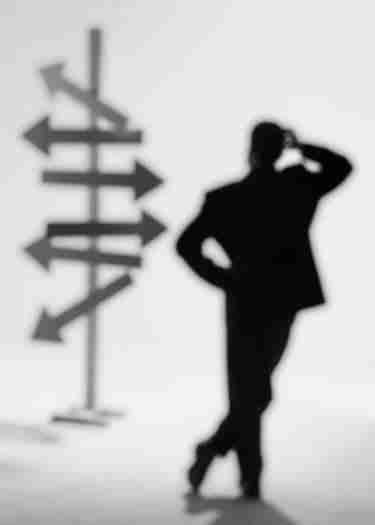 Just because you do run a Christian business doesn't mean you don't have to learn these critical components to running a successful business. God's favor is on you yet he still requires you to equip yourself for the journey.
There's absolutely no way around it. This in itself is a major point of failure: believing that you don't have to actually have business skills just because you're Christian.
He expects us to be the best stewards of what He gives us (remember the parable of the talents).
While there's many resources out there to learn these important business lessons, the problem is it takes a whole lot of time, money and organization to keep them all together and actually put them to use.
That's aside from the gap that exists in the marketplace for Christian business owners like you and I.
See, on one hand, there are Christian business organizations that provide spiritual equipping but their practical strategies for running and growing a business aren't addressed.
Then there are others that provide excellent practical advice and yet leave out the most important ingredient of all; how our faith and family fit into the business.
What we're left with is a compartmentalized support system that doesn't deal with full business needs of Christian entrepreneurs.
So what's the solution?
WELCOME TO THE CHRISTIAN BUSINESS ACADEMY!
Who Are We
The Christian Business Academy is a training and coaching community that serves Christian entrepreneurs and business owners with both spiritual and biblical business principles and practical networking, sales and marketing strategies in order to grow your mission-driven business holistically.
We've found many destinations that either focus exclusively on the the spiritual part of a business owner's life but not how to effectively integrate their faith in business OR we're found "christian" business coaching and training companies that focus on the practical application of marketing, sales, systems and yet offer very little spiritual growth.
Our goal is to provide you with the support and community to grow in both faith and business skills to live out your calling in the marketplace.
We believe that in helping you grow your business, your capacity to serve your mission and community increases, and we all win more lives to Christ.
What We're Here To Do
Our mission is to help business owners, entrepreneurs and solo professionals become more profitable and purposeful and achieve personal, relational, spiritual, and financial freedom.
How we're committed to transforming businesses:
Reach 10,000 Christian entrepreneurs worldwide and inspire their missional purpose
Create business focused missionary events throughout the world
Strengthening marriages and families by shifting into kingdom business models
Install biblical truths into entrepreneurs so they can place their identity in who God says they are
"I searched for a place to interact with other Christian business professionals wanting to dramatically increase their business without compromising their faith… and didn't find it. So God challenged me to create it."
– Alex Navas – Founder
HOW THE CHRISTIAN BUSINESS ACADEMY HELPS
BOOST YOUR BUSINESS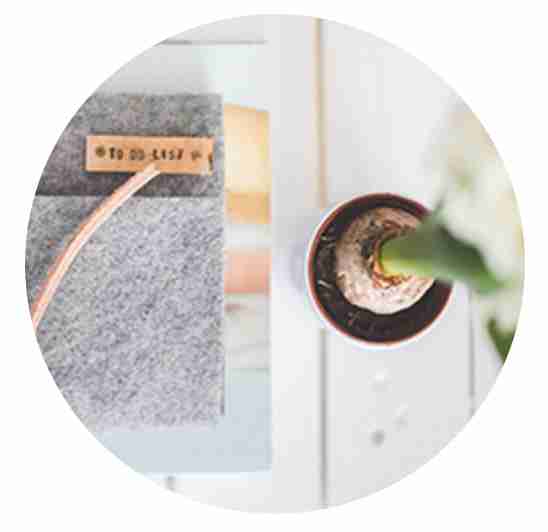 Connected Community
Surround yourself with a community of Christian entrepreneurs committed to mutual growth.
Compelling Content
Experience spiritual business principles and proven business growth training to elevate your results.
Compassionate Coaching
Be educated, encouraged and empowered through coaching calls with our team and fellow members.
WHAT BEING A CBA MEMBER MEANS TO YOU
As we've already discussed, there's a lot required of you and I to truly create a great business and that's what the Christian Business Academy offers you.
We help our members solidify their faith through biblical teachings that can be immediately implemented in their lives. We provide moral support to help you move towards your goals even in the midst of challenges.
The community also provides countless opportunities to connect with each other to get help no matter what you need. There will be opportunities for you to partner, promote and produce great products and services with other members you'll be forging relationships with.
Aside from the spiritual and relational resources and opportunities, our strength is in truly understanding business growth. You'll learn valuable strategies, tactics and tips you can use to attract more leads, convert them into paying clients and customers and retain them over time so they consistently come to you for what it is you provide.
Not only that, we'll introduce you to leading business experts sharing their best success secrets so that you can have the edge in your business.
Gain Accountability
Through our community, you'll have people on your side helping and encouraging you to get over your fears and challenges and push your business forward.
Speed Up Your Progress
You'll get a wealth of training and how-to's within the community to speed up your progress while also learning from others who are doing great things in their businesses.
Get Coached
Our Collaborative Coaching Calls is your chance to ask your most pressing questions about your business and have our leadership team and members get you unstuck with more clarity and purpose.
Increase Your Income
Getting support in your business will unlock new opportunities that you otherwise wouldn't see on your own. Our marketing and sales training will help boost you business fast.
Save Valuable Time
With the resources, tools, checklists and cheatsheets, you'll shorten the learning cycle since you won't be starting from scratch. We're constantly adding to our resource vault.
Connect With Successful Peers
You're just one relationship away from a breakthrough, and that's why the community is incredibly valuable. Connect with other members for partnerships, promotions and product ideas.
WHY DO IT ALONE WHEN YOU CAN BE SURROUNDED BY OTHER BUSINESS OWNERS WHO ARE READY AND WILLING TO HELP YOU ACCOMPLISH YOUR GOD-GIVEN DREAM!
We were never meant to fulfill our calling alone. Throughout the Bible, we see great men and women who did incredible things and it was seldom done on their own.
David had Jonathan. Elijah had Elisha. Moses had Joshua. Jesus had 12 disciples. They each had others standing in the gap for them.
With that being said, who's in your corner?
If you're tired of doing business on your own without having others who understand your journey with you, this is a great place for you.
If you want to be encouraged, educated and equipped to finally achieve meaningful and lasting success without compromising your faith, your family, your friendships and your fun, then welcome to the Academy.
This is the place you've been looking for.
SEE WHAT OUR COMMUNITY MEMBERS HAVE TO SAY
Alex, you are an amazing coach and I greatly appreciate your wisdom, specifically in the area of offer structuring. One piece of advice that you gave us led to a couple extra thousand dollars in revenue that we frankly wouldn't have seen otherwise. Thanks so much for all you do!
Alex, thank you for allowing God to speak through you to me at the #KDERetreat this weekend. Your hug and encouraging words in the Mastermind session that I am valuable and loved and that what I do as a Virtual Assistant is what people need and not to devalue that will forever change me. You don't know how much I needed to hear that. I came to the retreat with no agenda and left with your words. Thank you and God bless you!
Thanks for a great webinar tonight, Alex! It has motivated me to have more courage about finding joint ventures and be more bold about making connections. You have great case studies! The seminar was very timely because I'm putting the finishing touches on my new business plan.
Alex, you are a gifted entrepreneur with a big heart for serving others. It's a refreshing change to be around people who truly care about others.
What a blessing you and your gifting is to me and others in our community. Your heart to serve Him just trickles down to us too. What a blessing it was to connect with you today. Thank you for your encouragement and for letting me know what that you sensed "my God-given passion. Thank you!!!
Alex gave me advice that allowed me to dramatically increase my revenues. I made more money in one week that I made all year selling products.
WHAT YOU'LL GET INSIDE THE CBA COMMUNITY
Monthly Collaborative Coaching Sessions
Every month we have a live Collaborative Group Coaching session via conference call line or webinar which gives members an opportunity to ask their most pressing business questions and get them answered on the spot.
Monthly Marketing And Business Masterclasses
Each and every month we conduct a training (masterclass) going in depth on a business strategy that you can immediately implement to create fast but lasting results.
Community Of Compassionate Christian Business Owners
There's nothing like being surrounded by other like minded individuals willing to help and support you in your journey to a great business. We strive to cultivate an amazing community of faith driven businesses.
Christian Business Expert Interviews
We go out and find the top Christian business owners and entrepreneurs and interview them to share their success with the community so you can shortcut your way to success while avoiding critical business mistakes.
Marketing And Sales Systems And Resources
Why recreate the wheel when there are already resources to help shortcut your way to a great business. We share our go-to resources to get bigger results in much less time and with less effort.
Expanding Vault Of Success Resources And Training
Each month C.B.A. will continue to grow with new content, training and strategies that will help you build and grow your Christian business.
"IF YOU'RE LOOKING TO ELEVATE YOUR BUSINESS TO THE NEXT LEVEL, CHOOSE ALEX. YOU CAN'T GO WRONG"

– SHAWN MAHDAVI, GOALCRUSHER.COM
GET STARTED NOW AND GET THE SUPPORT YOU NEED TO GROW YOUR BUSINESS
Why reinvent the wheel or go hunting for places that only give you one or two of these components when you get them all here?
At this point, you're just one click away from joining me and other Christian entrepreneurs committed to taking massive action in order to create a more profitable and purposeful business. You won't regret it!
CBA MEMBERSHIP
MONTHLY MEMBERSHIP
Monthly Business Masterclass Training

Monthly Collaborative Coaching Calls

Business Tools, Scripts & Templates

Christian Business Expert Interviews

Community Of Thriving Entrepreneurs

Member Discounts For CBA Products And Events

Business Breakthrough Coaching Session with Alex
Weekly Accountability Check In
Two Mastermind Calls A Month
Unlimited Email Coaching
Marketing Critiques Via Video
CBA ELITE MASTERMIND
MONTHLY MASTERMIND
Monthly Business Masterclass Training

Monthly Collaborative Coaching Calls

Business Tools, Scripts & Templates

Christian Business Expert Interviews

Community Of Thriving Entrepreneurs

Member Discounts For CBA Products And Events

Business Breakthrough Coaching Session with Alex
Weekly Accountability Check In
Two Mastermind Calls A Month
Unlimited Email Coaching
Marketing Critiques Via Video
 Monthly Hotseat
CBA MEMBERSHIP
ANNUAL MEMBERSHIP
Monthly Business Masterclass Training

Monthly Collaborative Coaching Calls

Business Tools, Scripts & Templates

Christian Business Expert Interviews

Community Of Thriving Entrepreneurs

Member Discounts For CBA Products And Events

Business Breakthrough Coaching Session with Alex
Weekly Accountability Check In
Two Mastermind Calls A Month
Unlimited Email Coaching
Marketing Critiques Via Video
* Christian Business Academy Elite offers more personalized support for your business. There are limited spaces to this mastermind level program to ensure all members are given high quality, high value personal support.
This program is recommended for those who already have an established business and are interested in accelerated growth with a core group of other successful Christian entrepreneurs (12 per group).
If you're just starting out or aren't yet clear about your audience or your offers, we recommend you start at the monthly or annual membership levels.
CBA IS A COMMUNITY COMING TOGETHER TO SUPPORT AND SERVE YOU!
It's time to make a decision. It's time to make a life, not just a living through your business.
Click on the best option for you. Whether you invest in our monthly, annual or ELITE VIP program, know that you will now have access to the support, connections and training you need to dramatically move your business forward.
Remember, the Christian Business Academy isn't only about providing you with more knowledge and education but creating an opportunity to get help no matter what stage of business you're in.
Click here to get started now!
I'm looking forward to coming alongside you and showing you a better way to do business so you can increase your income, expand your influence and make a bigger impact in the world!
To your amplified success!

Founder – Christian Business Academy
P.S. Remember, you get two months absolutely free when you join for one full year.
P.P.S. There's absolutely no risk. You can cancel at any time without any further obligation or commitments AND you get to keep everything available to you when your joined.
Click here to get started now and grow your business ethically and honestly.